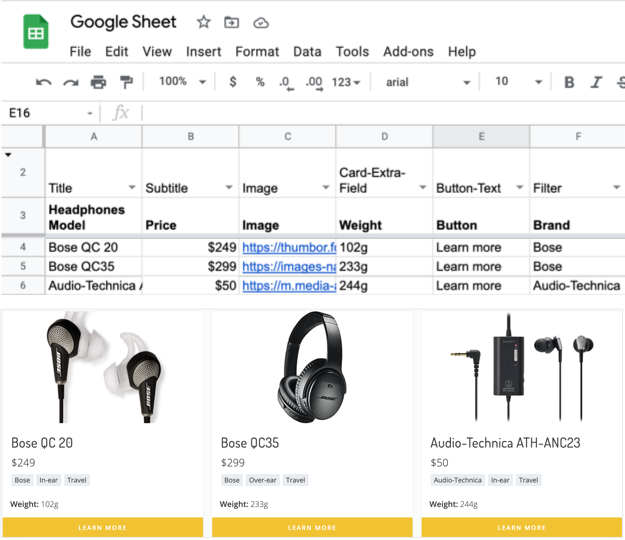 The "Cards" tab is where your data is. You need to add your data there and select a type from the dropdown for each column:
How to create Cards?
Select data types
Open "Cards" tab
Column types in the row 2 and your header names and in the row 3.
You can delete template's columns that you don't need. They made for demo purpose.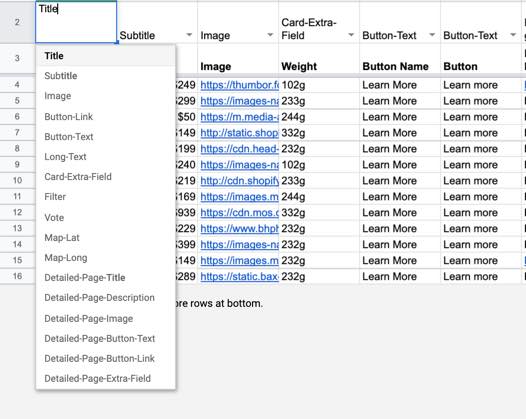 Click to open Google Sheet
Available Column Types:
Title
Subtitle
Image
Button-Link
Button-Text
Long-Text
Card-Extra-Field (can be many)
Filter (can be many)
Vote
Map-Lat
Map-Long
Detailed-Page-Title
Detailed-Page-Description
Detailed-Page-Image
Detailed-Page-Button-Text
Detailed-Page-Button-Link
Detailed-Page-Extra-Field (can be many)
Cards Templates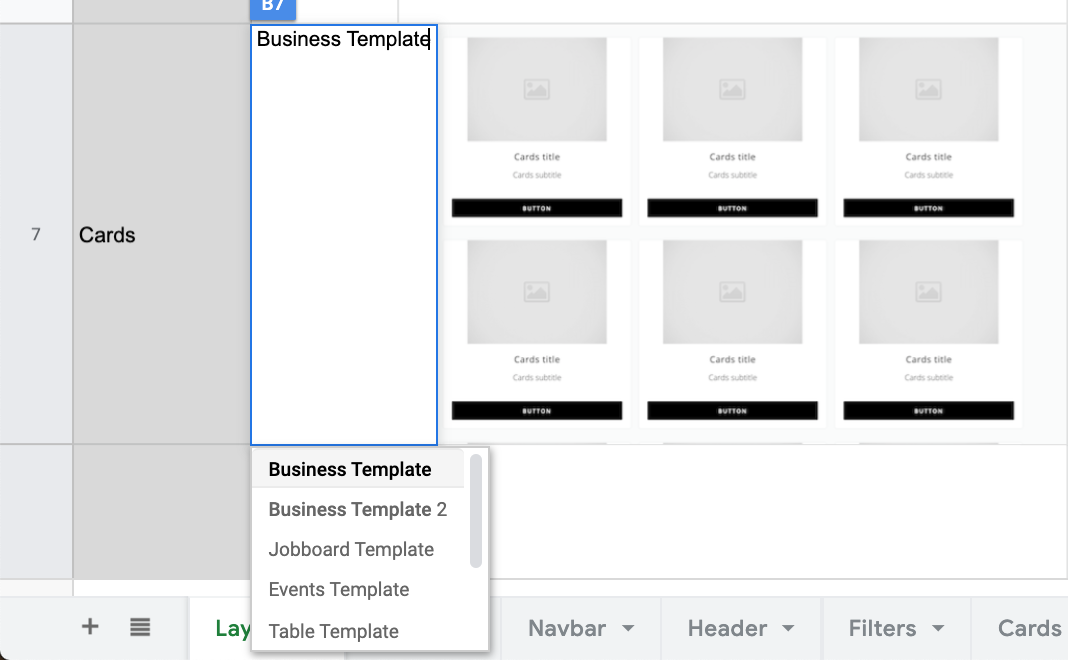 Different cards template are avalible in the "Layout tab".
You can try them all to see how each of them will look like simply selecting them from the dropdown menu in the "Layout" tab.
Your data will stay the same in the "Cards" tab.
Business Template
Business Template 2
Jobboard Template
Events Template
Table Template
Digital Nomads
Voting Template